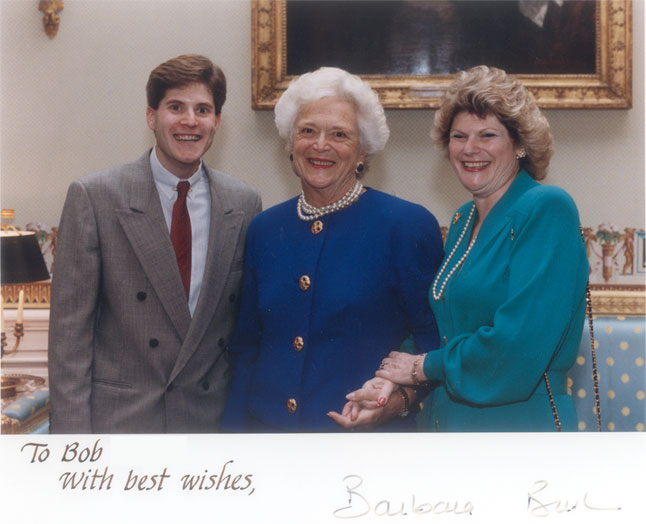 Porky, Mrs. Bush, and Porky's VERY excited Mom!!!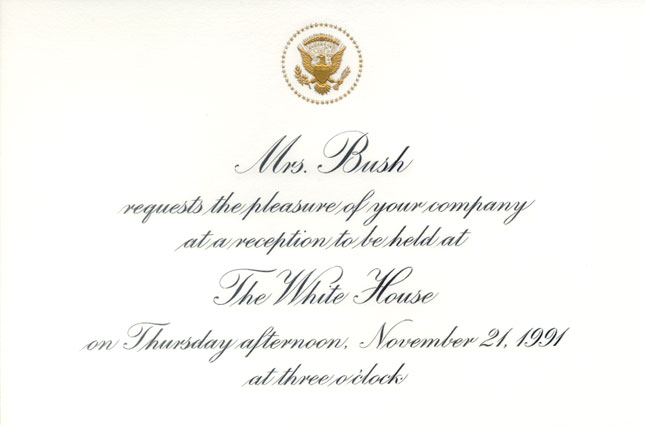 Bob was asked to play Sylvester Jr. in Mrs. Bush Story Time, a weekly radio show for children to promote reading. Barbara Bush read stories along with a variety of celebrities and cartoon characters. This was a nonpaying gig for Bob, but he didn't care! He was thrilled to be working with The First Lady!!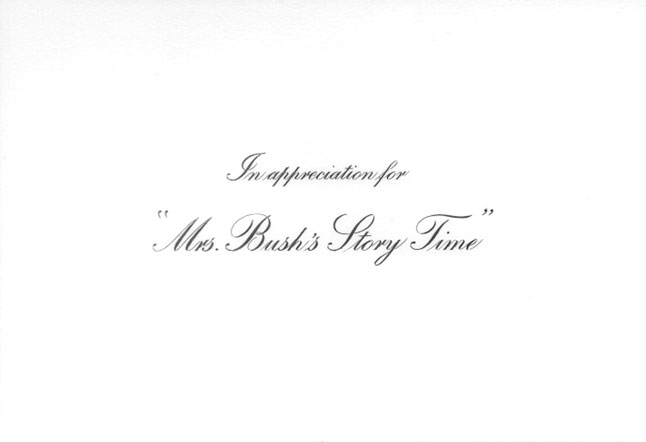 Unfortunately, when Bob got to the studio he discovered that Mrs. Bush had prerecorded her part in Washington. No money?? No Bush????? Bob was bummed!!!! A few weeks later he received the above invitation in the mail.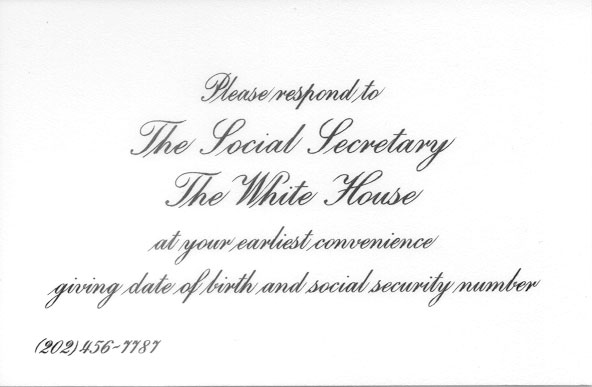 Bob thought the invitation was a joke, until he called the above number!! Eh-nuh-neh-eh-no joke, folks!! Bob was going to the White House!!! He brought his Mom as his guest, good Jewish son that he is!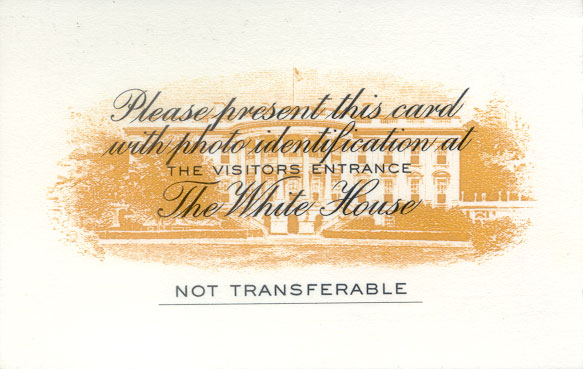 Joining Porky and his Mom were dozens of other show biz folk and toon voice actors who'd participated in Mrs. Bush's Story Time including Jim (Taz) Cummings, Greg (Bugs Bunny) Burson, Joe (Daffy Duck) Alaskey, Charlie (Buster Bunny) Adler, Wayne (Mickey Mouse) Allwine, and Russi (Minnie Mouse) Taylor, to name a few. The reception was a blast!! Great food, and little chocolates shaped like the Capitol building!! Bob stuffed his pockets with White House hand towels from the bathroom, which he gave out as souvenirs to friends in LA. A tad tacky, but hey, how often do you get to go to a reception at The White House??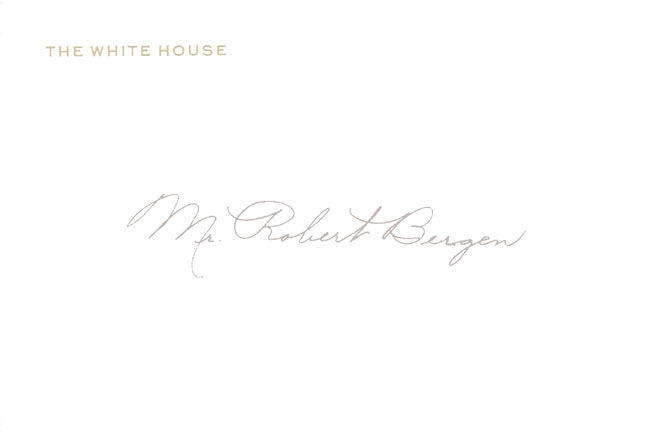 While Mrs. Bush delivered her speech, Bob was on the floor playing with Millie the dog. Before they left, one of the Marines chaperoning the reception was "honored to give a tour to Porky Pig and his Mother". He lead them to the Oval Office where they could peek in the door to watch The President hard at work at his desk. The whole trip was an amazing and memorable experience!!